Media Advisory
For Immediate Release: March 25, 2020
Media Contact:
Amanda Niver
Office: (928) 532-6050
Amanda.niver@navajocountyaz.gov
Navajo County Public Health Confirms Additional Case of COVID-19 in Navajo County
HOLBROOK — Navajo County Public Health Officials and the Arizona Department of Health Services, in partnership with Little Colorado Medical Center announced today a person has been diagnosed with COVID-19. Any individuals who have been identified as having been exposed will be contacted directly by public health officials. If you have not been contacted by public health officials, your risk of exposure to this case is extremely limited. These individuals will be monitored for fever and respiratory symptoms in collaboration with Navajo County Public Health and medical providers.
"We encourage the public to stay calm, stay up-to-date with recommendations, and do their best to help slow the spread. We ask that everyone routinely check the COVID-19 dashboard [listed below] for the most recent information," said Jeffrey Lee, Director of the Navajo County Public Health Department. "If you experience even mild symptoms, and we ask that you please stay home. Everyone should be practicing social distancing. Those who are most at-risk for developing severe complications from COVID-19 are older adults and those with existing chronic health conditions."
Local public health officials are currently investigating to identify any close contacts that may have been exposed. Identified individuals will be monitored for fever and respiratory symptoms. COVID-19 spreads through the air when an infected person coughs or sneezes. Symptoms are thought to appear within two to 14 days after exposure and consist of fever, cough, runny nose, and difficulty breathing. Those considered at risk for contracting the virus are individuals with travel to an area where COVID-19 is spreading or individuals in close contact with a person under investigation for the COVID-19.
The best way to prevent COVID-19 and other respiratory diseases is to:
Avoid close contact with people who are sick.
Avoid touching your eyes, nose, and mouth.
Stay home when you are sick.
Cover your cough or sneeze with a tissue, then throw the tissue in the trash.
Clean and disinfect frequently touched objects and surfaces using a regular household cleaning spray or wipe.
Wash your hands often with soap and water for at least 20 seconds. If soap and water are not readily available, use an alcohol-based hand sanitizer.
If you have recently traveled to an area where COVID-19 is spreading and have developed fever with cough or shortness of breath within 14 days of your travel or have had contact with someone who is suspected to have COVID-19, stay home and call your healthcare provider. If you feel sick, stay at home. Do not go to work, and contact your healthcare provider. If your children are sick, keep them at home and contact your healthcare provider. If someone in your household has tested positive for COVID-19, keep the entire household at home. Please call your healthcare facility to get instructions before going in.
For the latest official information about COVID-19, go online to our continually updated local COVID-19 dashboard at: http://navajocountyaz.gov/coronavirus
Questions about COVID-19? Call: 1-844-542-8201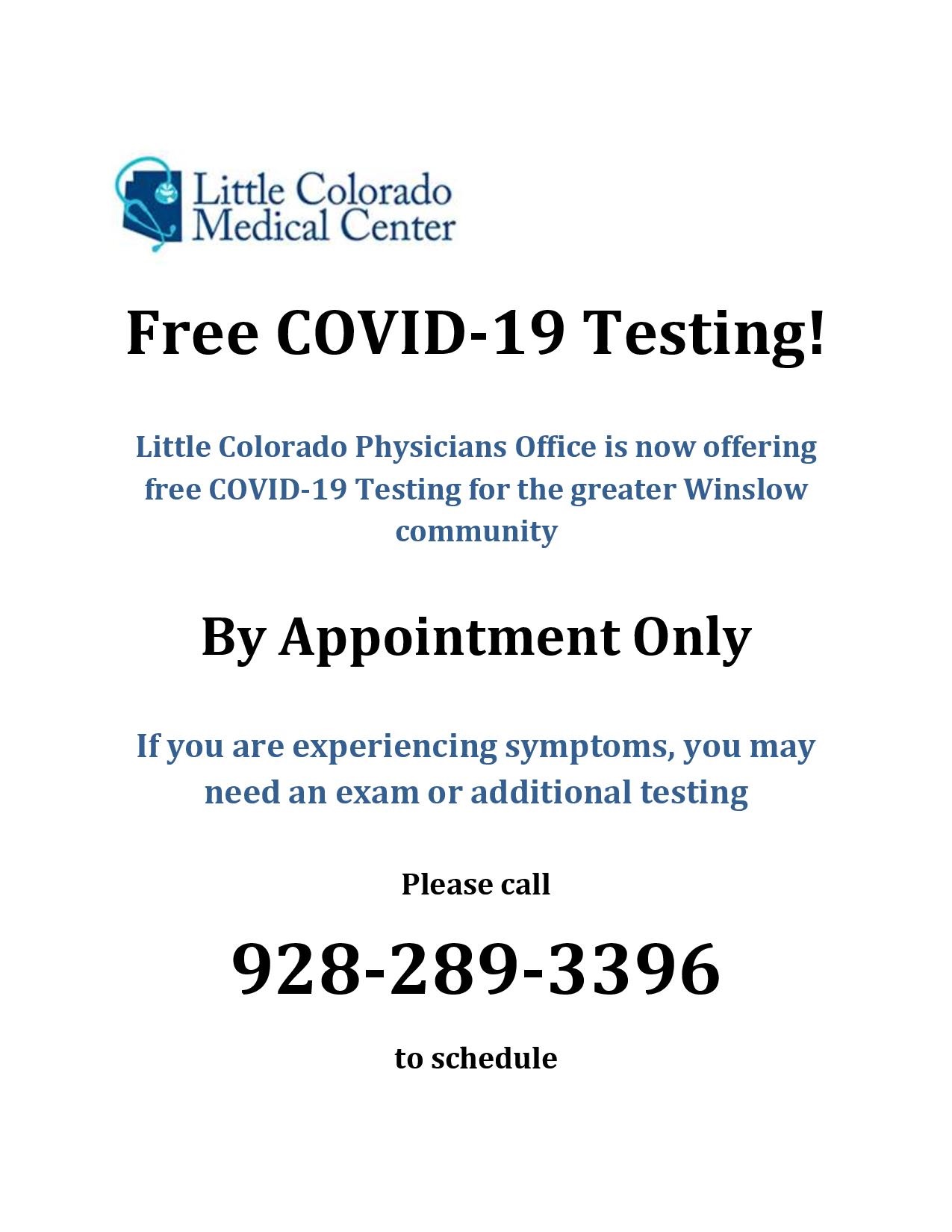 Little Colorado Medical Center
We are Open 24/7
Contact Us

Welcome to


Little Colorado Medical Center

On behalf of the Board of Directors, physicians and employees of Little Colorado Medical Center (LCMC), we want to thank you for visiting our website. We are happy that you have chosen to take advantage of the information provided on the hospital's services and career opportunities.

Little Colorado Medical Center is a 25-bed, not-for-profit critical access hospital located 50 miles east of Flagstaff in Winslow, Arizona. LCMC offers primary inpatient and outpatient services to more than 32,000 residents in northeast Arizona. We are proud of our close working relationship with Winslow Indian Healthcare Center and our affiliation with Flagstaff Medical Center. LCMC is committed to providing compassionate care to its patients and a challenging, professional and enjoyable work experience to all its staff members.

Whether you are a patient or a fellow healthcare worker, we look forward to meeting your needs.

Learn More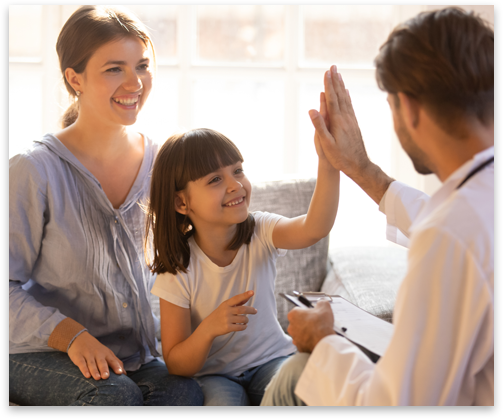 Our


Vision Statement

To be a healthcare organization trusted by its community that provides appropriate, sustainable medical and hospital services in collaboration with other regional care partners.